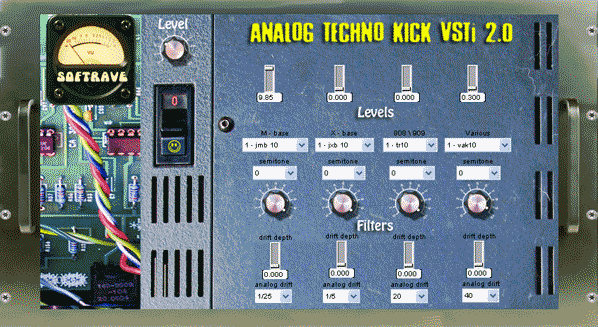 (This plugin now has more powerful SUPERKICK brother - Analog techno Kick Pro.
Softrave presents Analog Techno Kick VSTi 3.0)


This virtual instrument has 238 phat techno kicks sampled from pure analog drum machines. M bank contains samples of kicks Jomox M base, X bank contains sounds of Jomox X base box, Tr bank contains - you guess, analog kicks from famous legendary Roland TR 808/909 series and VAR bank contains samples from different analog rare and exotic drum boxes from many many developers. You have possibility to filter high frequency of any bank and to mix sounds together to create Jomox & Roland Kick for example. The idea was to put all analog sounds together to save time for creativity and to have easy access the best selection of real analog kicks, essential for techno production.
What really do this instruments different from just samples is that you can tune individual analog drift to every kick. That makes kick line less mechanical repetative, makes it more analog.
Look at this pictures of waveforms of kicks coming out of Analog Techno Kick, every kick is slightly different. This difference create feeling of analog presence in your mix.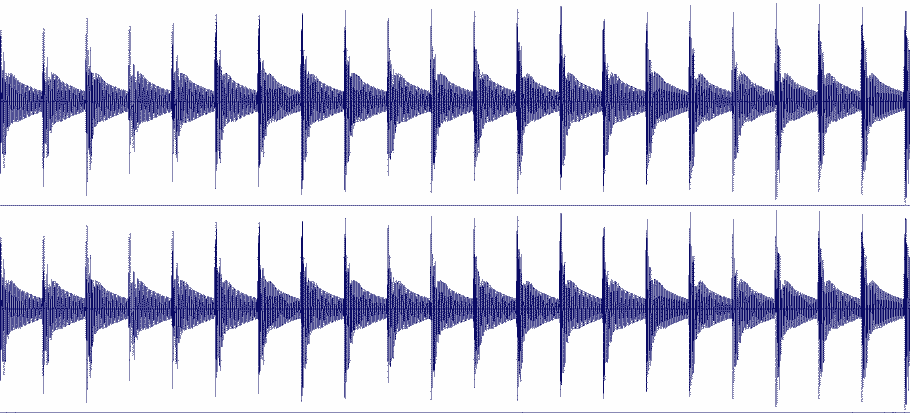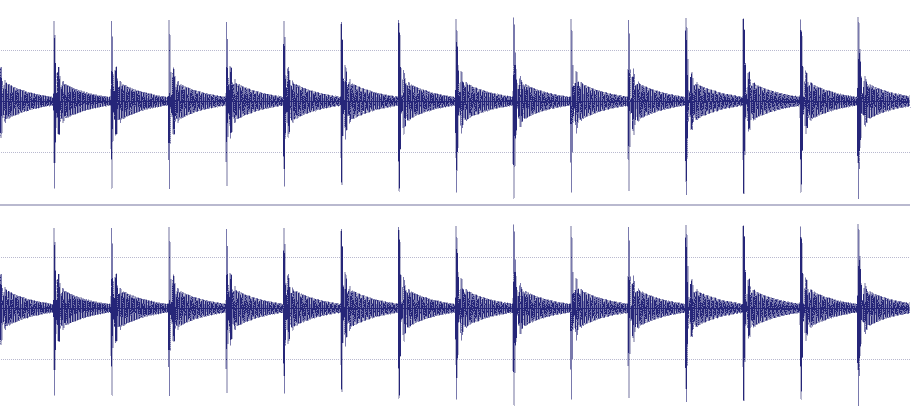 You can download at Mediafire Demo of Analog techno Kick
11 EU
or
15 USD
Users of Win 7 sometimes have issues with plugins made with Synthedit please read here
This software is working on PC, to use it on MAC OSX you can try this program VFX host Software for Mac
You also can earn money with installs of your free software - register with this banner
You may also be interested in:
License
We provide customers personal signed copy of VST Your name will be written at plugin interface.
This plugin is licensed for one person only, you have no rights to share this plugin with other people.
We want to protect our intellectual property that we sell for affordable price. Thank you for understanding.
This plugin is created by SOFTRAVE © (p)2012
Programming, design - Dmitry Tikov
All rights reserved
---
Order T-shorts and other gifts with Softrave Robot At This Shop
---
Plug-in vendors (Community of developrs): ToneBytes / Softrave / Syncersoft