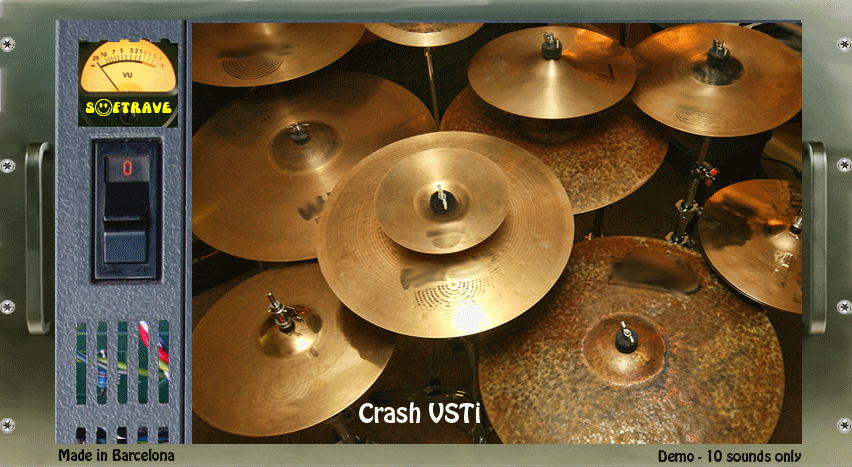 Softrave presents Crash VSTi

This virtual instrument have 300 crash & cymbal drum sounds from various studios.
Different drums & drum boxes & effects were used to create this instrument
Sounds were recorded & collected in 10 years in different places.
Now this VSTi plugin is for free download - have fun with Crash VSTi
You can download Free Crash VSTi at Mediafire
Program will offer you to install toolbars, you can accept them to help developer or decline it.
If you want to purchase licensed version without toolbars offers you`re welcome to pay us 15 Dollars with paypal button, we will send you your personal licensed version of CRASH Vsti by email.
Personal licensed version have extended capabilities: MIDI LEARN function enabled, so you can control sliders and knobs from your midi controller to use this plug in live situation or to animate your mix
15 USD
11 Eu
Users of Win 7 sometimes have issues with plugins made with Synthedit please read here

You also can earn money with installs of your free software - register with this banner