Updated to ver 1,1 - now with MIDI Learn enabled!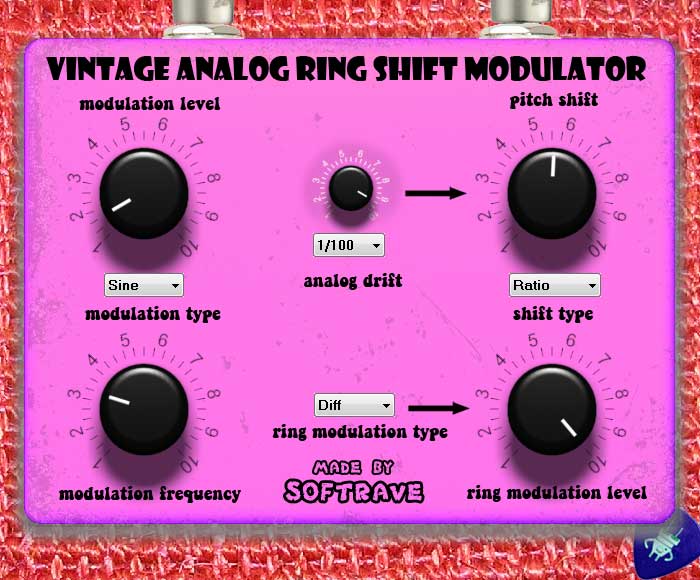 Vintage Analog Ring Shift Modulator Vst is providing mix of pitch shifting with ring modulation.
You can create unusual vibrato effects, distortions or bell like sounds and also weird strange effects.
This plugin was inspired by Ring Thing
guitar pedal by Electroharmonix.
Simple Youtube Video
Vintage Analog Ring Shift Modulator VST Free download
Program will offer you to install toolbars, you can accept them to help developer or decline it.
If you want to purchase licensed version without toolbars offers you`re welcome to pay us 15 Dollars with paypal button, we will send you your personal licensed version of Clap drumsVsti by email.
Personal licensed version have extended capabilities: MIDI LEARN function enabled, so you can control sliders and knobs from your midi controller to use this plug in live situation or to animate your mix
To enjoy Midi Learn function of plugin please create midi track for your effect and use your midi controller.
You can also add more vintage analog noise if you put in chain before Vintage
Double Phaser another plug from Softrave - Analog Noise VST
We well send you plugin as soon as possible, normally the same day, 2 days delay is possible sometimes.