Hang VSTI 4.0 is based on samples of real percussion instrument made of steel called Hang. It has 8 layers of velocity Sustain switch on \ off and analog drift control so you can feel some natural sound of Hang out of your speakers. To get more info about Hang percussion instrument you can visit http://www.hang-music.com/ or http://en.wikipedia.org/wiki/Hang_(musical_instrument)
The difference between Hang 2. 0 3.0 and this version is that newer version have control over analog random drift of sound that create slight deviation of every hit that make sound more realistic & alive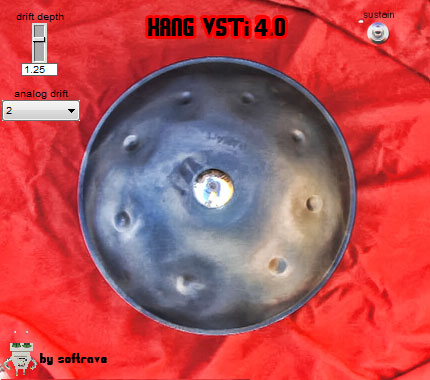 This VSTi designed for use in chillout, meditative, ethnic, IDM, and experimental music.
You can download Demo of Hang 4.0 VSTi at Mediafire
Its limited to 3-4 sounds so try note number C4 to see how velocity works for timbre of sound
Youtube Demo
Short demos of music made with Hang Sample pack
Dr Tikov was lucky enough to meet one day on streets of Barcelona city the inventors of Hang instruments - Felix Rohner and Sabina Schärer and to receive their permission to built this instrument. So if you enjoy virtual version - please go and by the real one from them!
Hang Vsti was created by Dr Tikov and Max Oro - Hang player from Barcelona
You can look for his video here.
Purchase Album of Hang Drum Music by Max Oro - Hang Magic Sound at AMAZON or ITUNES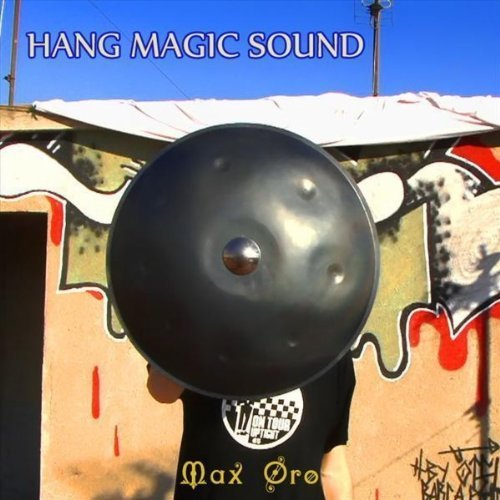 Hang VSTi is also good with Korg padcontrol - see video below.
How to get Hang VSTI in your studio
After that you will receive your personal licensed copy Hang VSTI 4.0 to your email adress included into message about paypal donation. usually we send plugin the same day, sometimesits 1-3 days.
30 EU button
39 USD button
You can aslo check out Hang Sample Library vol 1 at Sample libraries section at left side and other versions of Hang Drum VSTi at software section
We well send you instrument as soon as possible, normally the same day, 2 days delay is possible sometimes.
sers of Win 7 sometimes have issues with plugins made with Synthedit please read here
This software is working on PC, to use it on MAC OSX you can try this program VFX host Software for Mac
You also can earn money with installs of your free software - register with this banner
You may also be interested in:
| | |
| --- | --- |
| Kalimba VSTi - virtual Kalimba instrument with 6 layers of velocity on multisamples - 11EU \ 15 USD | Steeldrum VSTi - virtual Steeldrum\Steelpan instrument with 8 layers of velocity on multisamples - 11EU \ 15 USD |
| Glockenspiel VSTi - Virtual Glockenspiel (known also as Metallofone) instrument with 8 layers of velocity on multisamples - 11EU \ 15 USD | Hang VSTi 3.0 - virtual Hang PanArt Drum instrument 8 layers of velocity on multisamples - 20EU \ 27 USD |
License
We provide customers personal signed copy of VST Your name will be written at plugin interface.
This plugin is licensed for one person only, you have no rights to share this plugin with other people.
We want to protect our intellectual property that we sell for affordable price. Thank you for understanding.
This plugin is created by SOFTRAVE © (p)2012
Programming, design - Dmitry Tikov
All rights reserved
---
Order T-shorts and other gifts with Softrave Robot At This Shop
---
Plug-in vendors (Community of developrs): ToneBytes / Softrave / Syncersoft